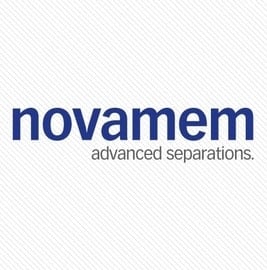 The chemically resistant and thermally stable polyether ether ketone (PEEK) membranes from Novamem Switzerland are now available with 5nm pore size rating. The membranes are available as 25mm disks, 47mm disks, and 10x10cm coupons. They are also available as CF016, CF042, and Sepa cuts.
Material: PEEK
New Pore Size: 5nm
PEEK membrane applications:
• Dialyze monomers & polymers in solvents
• Degassing of harsh chemicals
• Membrane pervaporation & membrane distillation
• Battery separators & semiconductor applications
• Nanofiltration & gas separation with user's specific coating
To learn more about the Novamem PEEK membranes, please review https://www.sterlitech.com/chemically-resistant-membranes.html or feel free to contact us.